Description

Electric Golf Carts w/ Charger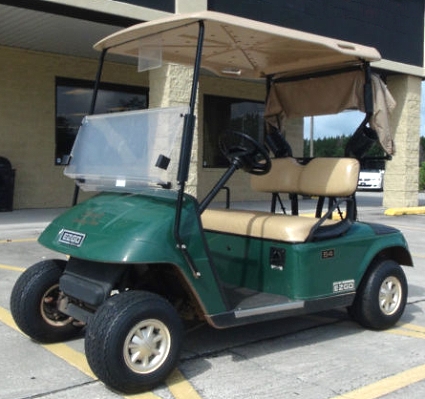 Looking to travel the golf course in style? Search no more! This luxurious EZ GO PDS 36v Golf Cart offers you a stylish comfortable ride around the course. This high quality electric golf cart has so many great features, it's too hard to pass up. Take a look below and you'll notice that you won't find a better deal than this. This cart has been inspected by an authorized EZ GO Technician, and has checked out in EXCELLENT condition and is free of any frame, mechanical or electric faults, damage or defects.Call us for sources, we have sales receipts, and have done over $1,000,000 in business in just one month. Now ask others sellers if they have done that and can prove it!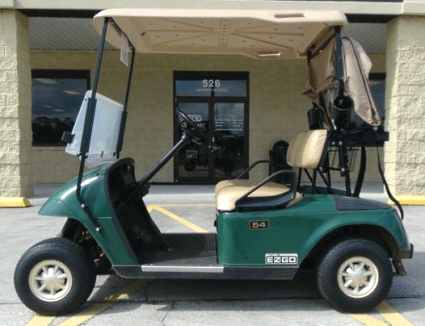 We understand that there is much competition out there, however there is not the comparison and quality out there like

the EZ-GO 36v PDS Series Electric Golf Cart w/ Charger! Again, We have been selling Golf Cart for the past 5 years. Check out our Perform

ance and you will be Amazed Guaranteed! We sell the best safety, performance and durability for the MONEY! Please do not compare this model to the cheaper Golf Carts offered by other sellers.
ORDER ONLINE NOW OR
CALL 1-866-606-3991

Ad Reference ID: 92753629d55d4f65
GolfCartCityOnline.com is NOT the seller and we are NOT involved in any transaction, and do NOT offer any payment or escrow services. Verify the advertiser before you send any goods or money, and read our buyer/seller tips
here
. If you suspect a scam, please notify us quoting the above Ad Reference ID.
Save this Ad
:
EZ-GO 36v PDS Series Electric Golf Cart w/ Charger
Save this Ad to your Watch List
* Cookies must be enabled for this feature