Description
Ezgo Hunting Car Electric

Camo Lifted Sasquatch

48 Volt Hunting Buggy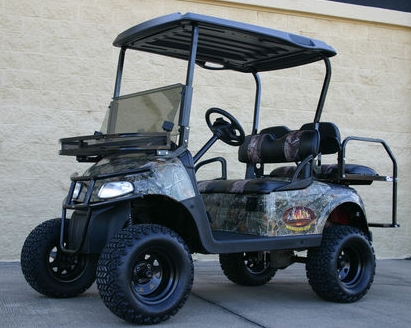 You w ill be extremely excited once you receive the Ezgo Hunting Car Electric Camo Lifted Sasquatch 48 Volt Hunting Buggy because it has what other competition on EBAY does NOT! Sure there are other s out there claiming or selling models that look the same, however the quality is just not there! Every single golf kart comes with a warranty that is fully backed leaving you with NO RISK involved!
Call us for sources, we have sales receipts, and have done over $1,000,000 in business in just one month. Now ask others sellers if they have done that and can prove it!
ORDER ONLINE NOW OR
CALL 1-866-606-3991

Ad Reference ID: 7475367aa7db4bb5
GolfCartCityOnline.com is NOT the seller and we are NOT involved in any transaction, and do NOT offer any payment or escrow services. Verify the advertiser before you send any goods or money, and read our buyer/seller tips
here
. If you suspect a scam, please notify us quoting the above Ad Reference ID.
Save this Ad
:
Ezgo Hunting Car Electric Camo Lifted Sasquatch 48 Volt Hunting Buggy
Save this Ad to your Watch List
* Cookies must be enabled for this feature